Studio Mercedes
Objects




Studio Mercedes Objects is a playful research into Biomimicry and her Immersive Dinners . Reharvesting this organic matter, Lardon's pieces portray a surreal elegance and a direct homage to nature.


PROCESS

Studio Mercedes was born, as mentioned, within the framework of an art exhibition. Supported by the Kulturpauschale and the Kulturkick 'Raw Cynara', focused on the beauty of food waste in a sculptural and immersive way.

In the aftermath of the show, the studio searched for ways of reusing the eaten food and decided to upcycle the discarded artichoke leaves, by preserving them in epoxy resin - the first prototype was born.

Once the earrings are produced and find their way back to an owner, the designer refers directly to the upcycling of the leftovers and every pieces resonating individuality.

By using produce that would be discarded, serving it as a meal and additionally turning into a design product, Studio Mercedes has found an integral way of fusing its ethical and economical conditions.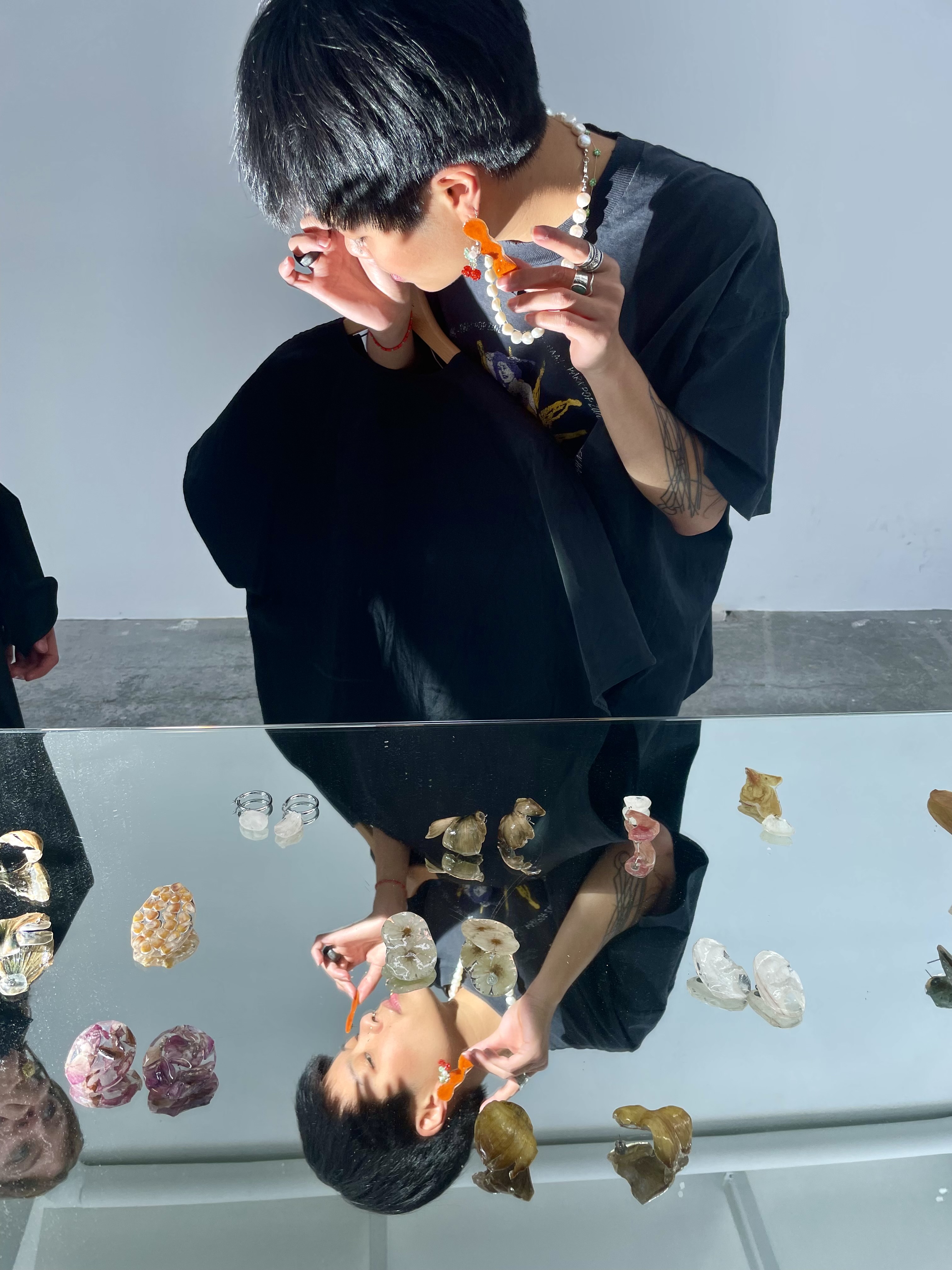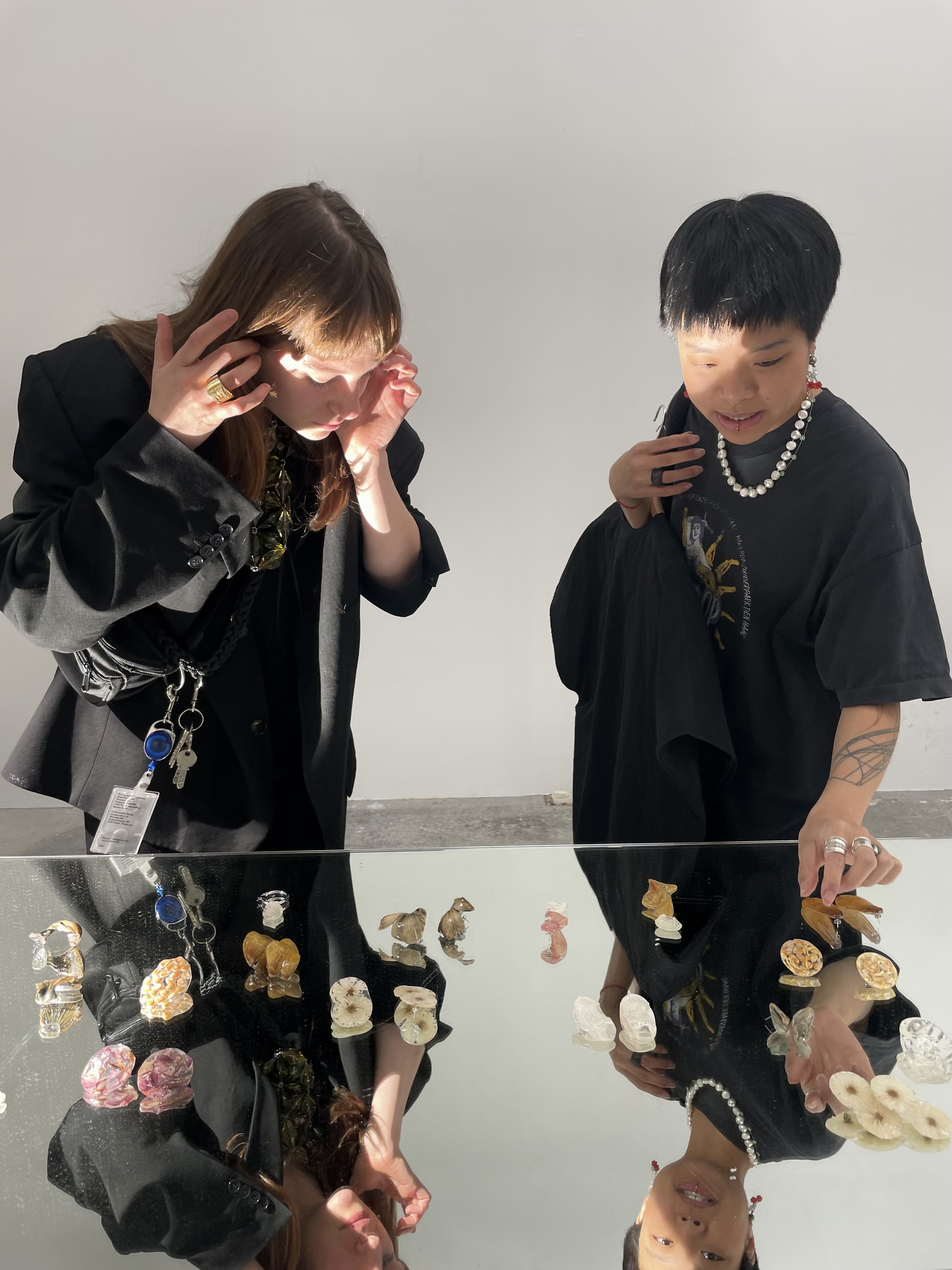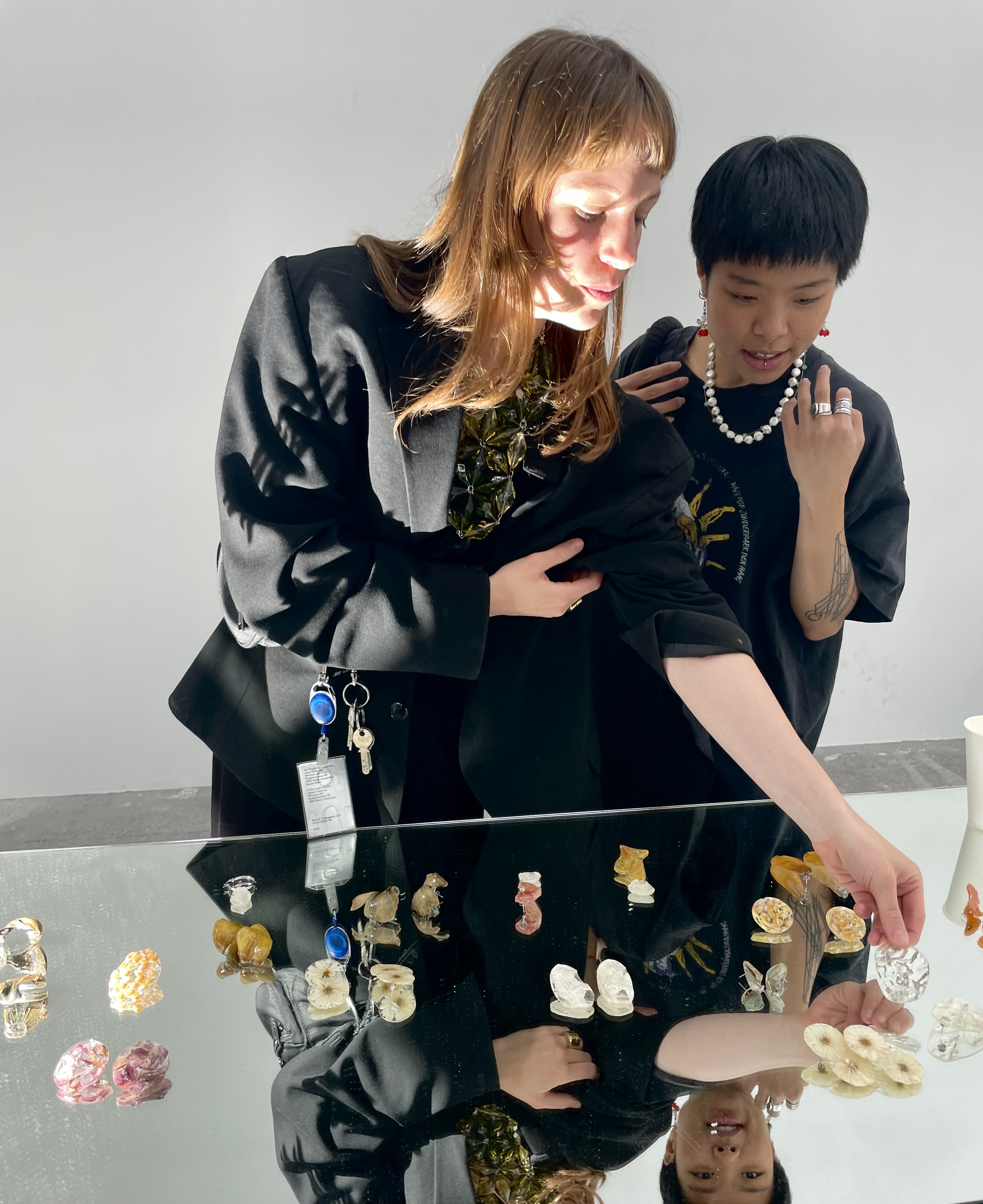 Last Pop up Collaboration with Corner 36



Anne wearing Smoke Artichoke





Oxidised Artichoke


Artichoke I Resin I Nickelfree
2.5cm x 5cm

These Globe Artichoke leaves were consumed at a Female Creatives Dinner, shortly before The first Lock Down in March 2020. Served with a ligth Vinigraitte.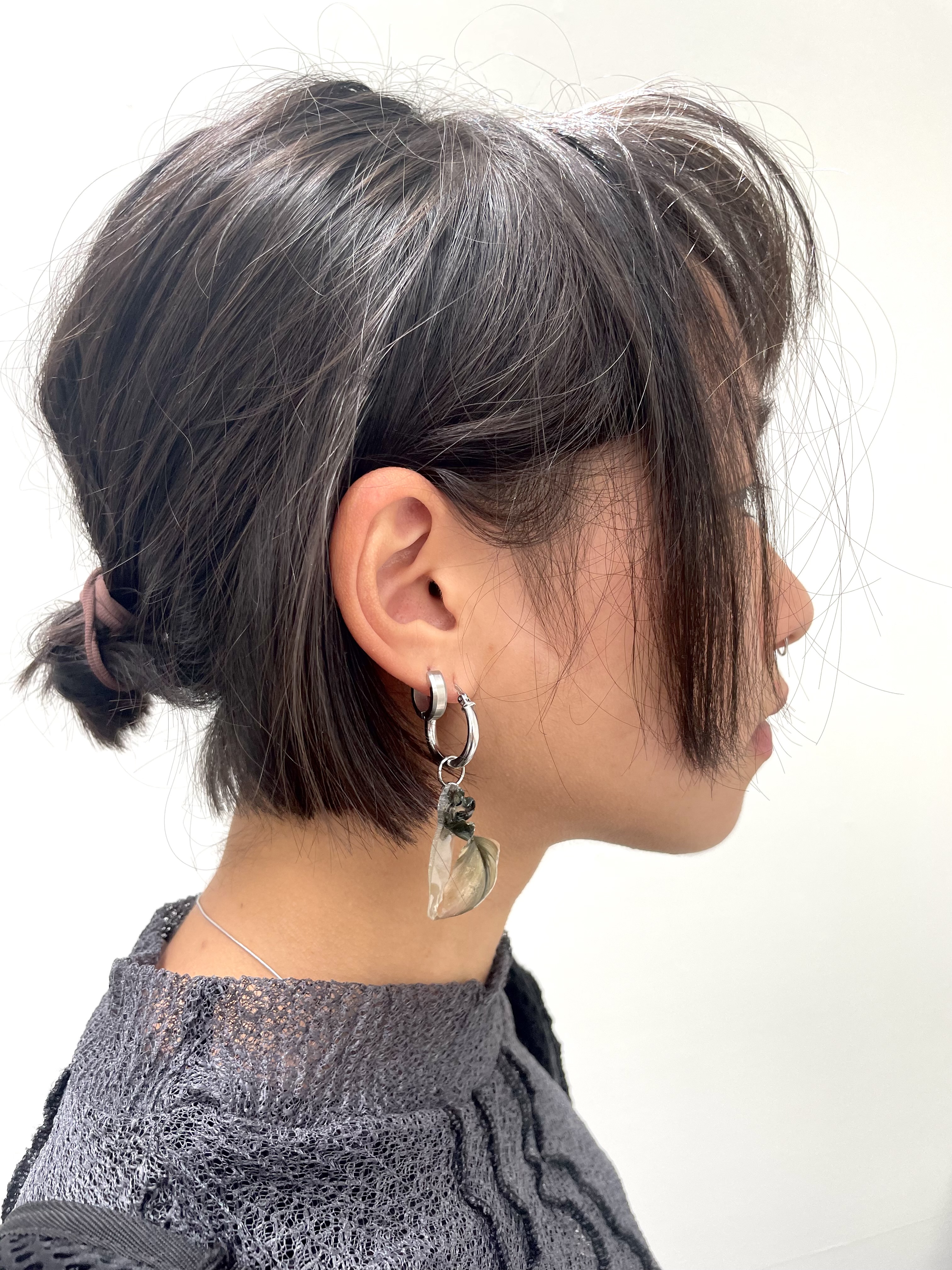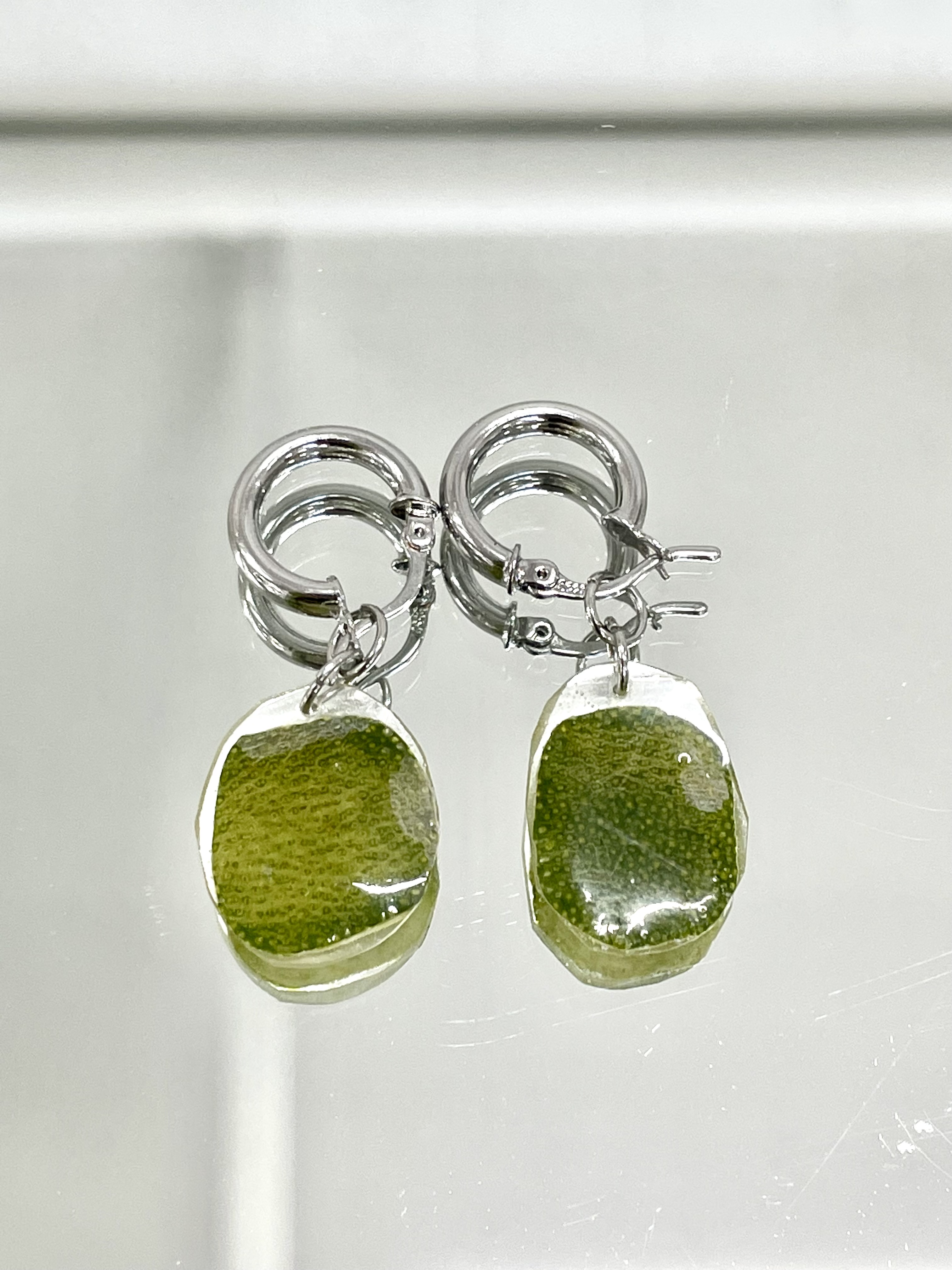 Margaritas


Lime I Resin I 725 Silver
1.5cm x 1.5cm

This series was inspired making margaritas one tuesday evaning, the stong green of the limes and the resin simulates the ice in the drink.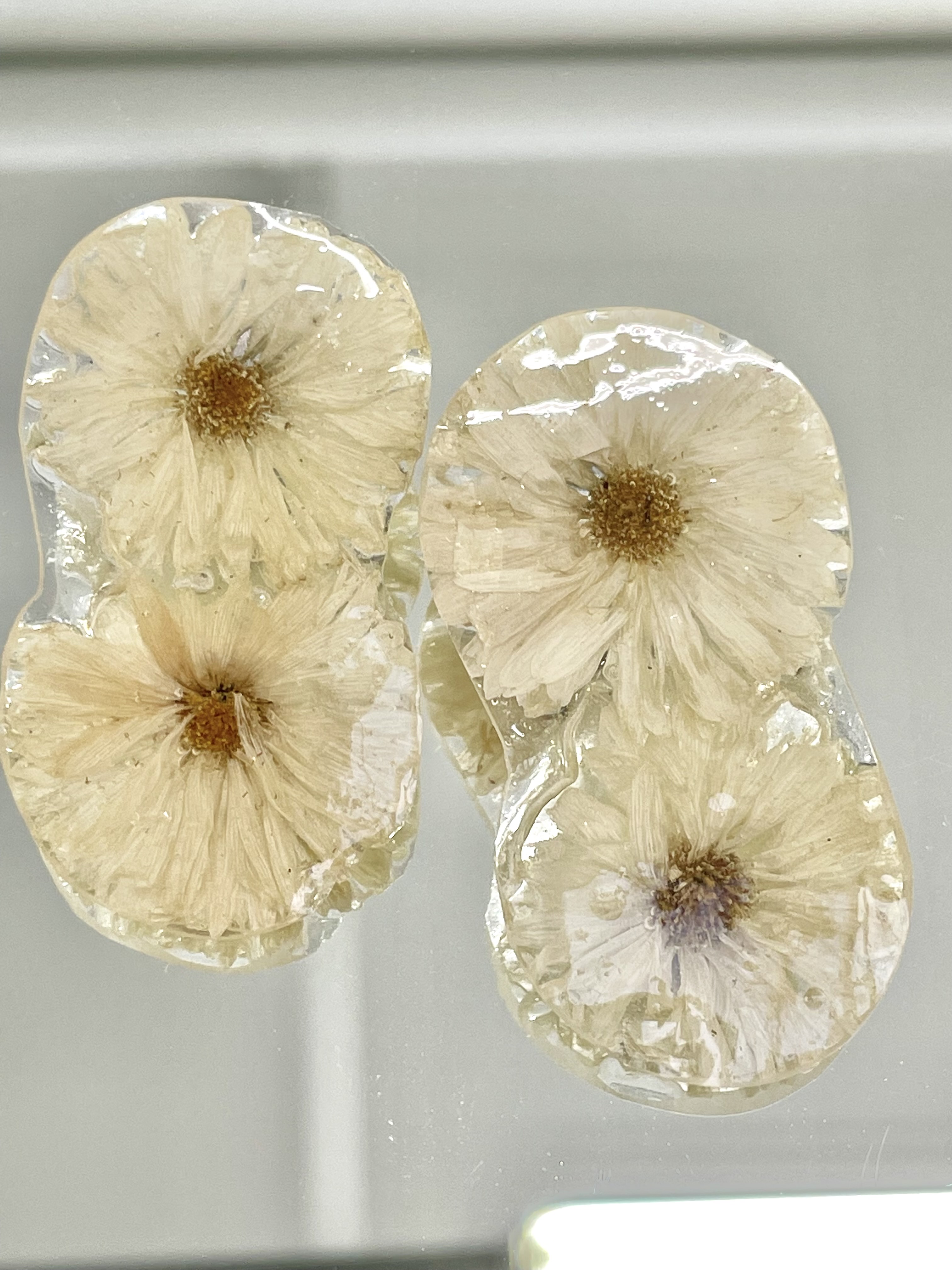 I dont really like daisies


Daisies I Resin I Silver
2.5cm x 5cm

Evan though studio Mercedes set itself out not to do Flowers, these grew outside the Studio steps on a concrete street- so she's a survivor.





Garlic I
Garlic skin I Resin I Silver
2.5cm x 3cm
Editorial HGK in collaboration with ba. si / Styling : Anastasia Bull / Jaqueline Loekito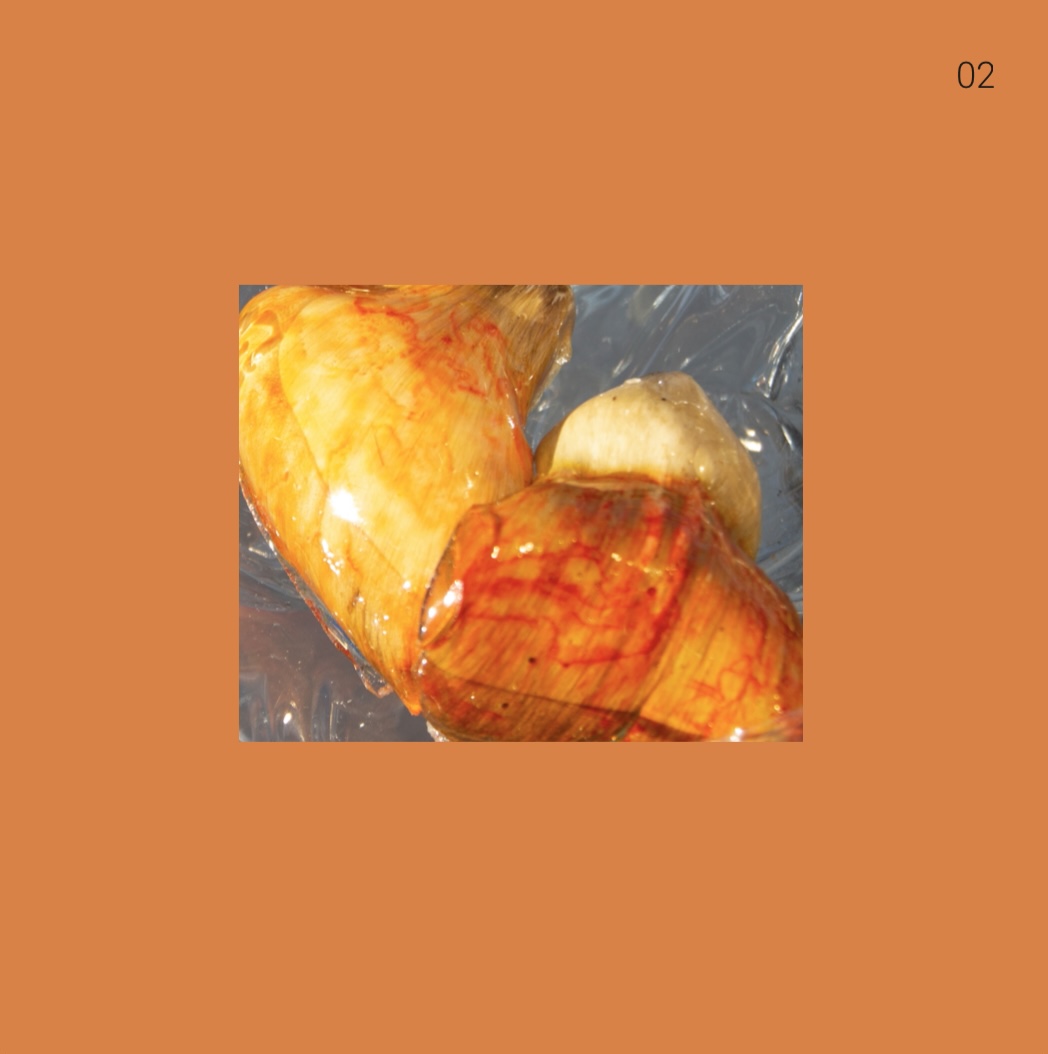 Orange Artichoke

Artichoke I Resin I Silver
2.5cm x 5cm